Our 35′ drive-in movie setup is custom built for drive-ins. The bottom of the screen sits 8′ off the ground, so it is viewable from all vehicles (standard big screens are too low to the ground for drive-ins). We use a powerful commercial projector, and we transmit audio over FM radio, so viewers tune their car stereos to our frequency for audio. A professional sound system can be added for guests who are not in vehicles. (Optional setup with two smaller screens to accommodate a variety of spaces) Other add-ons that will turn your movie night into a complete event include: 
DJ/Emcee/Game Show to provide entertainment before dark
Mobile trivia games
Gaming area for your guests to play
VIP seating with gas fire pits and outdoor sofas
Parking attendants
Portable restrooms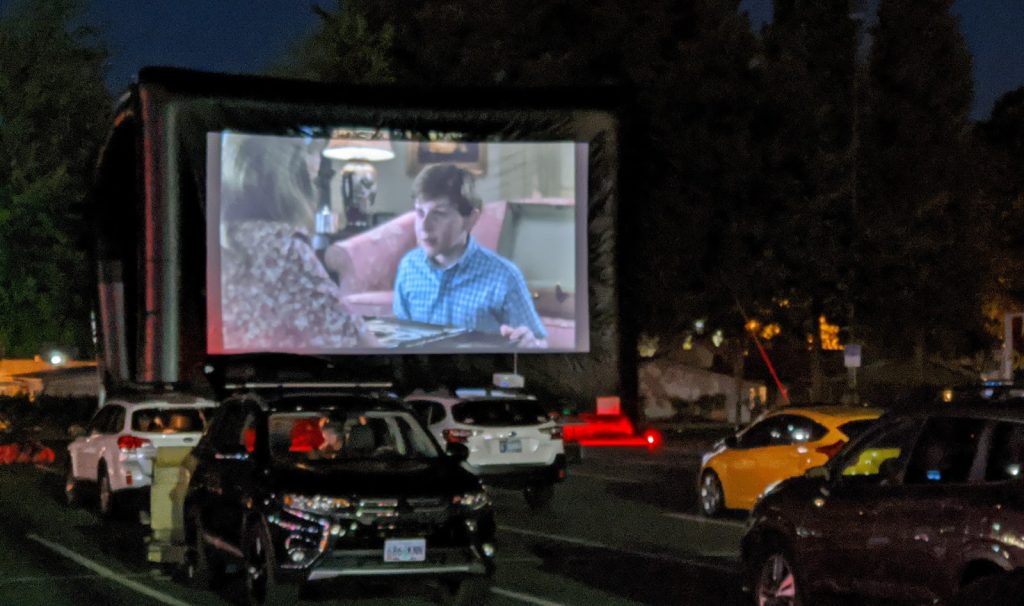 Drive-In Movie
Item Dimensions:
20'd x 40'w x 30'h
Space Needed:
100'd x 80'w x 30'h
Product Information:
Base price of $2000 includes 35′ screen, projector, DVD player, FM transmitted audio, setup and staffing throughout the movie. May not include travel fees depending on date and location.
If you are planning on having your event at a park, there are some additional steps you will need to take. Most parks require a special event permit and possibly insurance to be purchased. Here are some links to help you figure out what you will need for your party.